Meet a Few of our Presenters: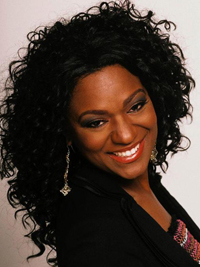 Kim Bady
International speaker • author • radio personality
Mistress of Ceremonies
International speaker, author, radio personality, entrepreneur, and loving mother of an 8-year-old son sound like a full plate. But, this only begins to describe Kim Bady, who exudes an over-flowing energy in her quest to empower women to embrace their authentic essence and experience healing.
How fitting that Kim wrote the book, Authentically Me, to tell the story of her personal journey of self-discovery and healing. And she's uses the healing from her past experiences such as going through a public divorce and childhood trauma, to develop the Authentic Healing Program to assist others in their own emotional healing process.
For over 15 years, Kim has been involved in women's ministry, speaking to audiences of women and teens and organizing events for the purpose of spiritual and personal growth.
Kim's universal message of authenticity resonates with people from all walks of life. Thousands tune in weekly to Kim's radio show, "Authentically Me" on www.your15minutesradio.com for authentic conversation with exciting guests.
As an entrepreneur, Kim has recently entered the world of independent publishing and is committed to help other authors get their inspirational stories told, with her newly formed publishing company, Lakefront Press.
To learn more about Kim, get your copy of Authentically Me, or just keep up with Kim, visit her website at www.kimbadytv.com.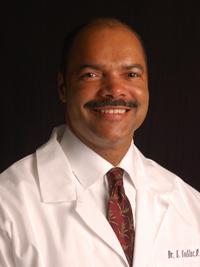 Dr. Lambert E. Collins, D.C.
Katy Lifestyle Chiropractic • Houston, Texas
Topic: Celiac…The Rest of the Story
Dr. Lambert Collins is a native Texan and received degrees from the University of North Texas and Texas Chiropractic College. He has served on the Board of Directors of the Texas Chiropractic Association and holds certifications in Applied Clinical Nutrution (ACN), Advanced Nutrition Response Testing, FIAMA (Acupuncture), and was awarded the Young Chiropractor of the Year Award in 2007. He and his family have lived in the Katy area since 1991.
"I am a first-hand witness of how effective chiropractic can be. I hurt my own back many years ago while bending over to pick up my laptop computer from the coffee table. I had done this move countless times before. But this time, I heard a pop and instantly, the pain took me to my knees. I was unable to walk or sit comfortably. I was told to take pain medications and to lie in bed for a week. I was never one to take drugs and moreover – I could not afford a week of downtime! I was encouraged by a friend to see a chiropractor. I took that advice and was amazed by how quickly I got relief.
As a pharmaceutical representative, I was becoming disillusioned at seeing patients deal with side-effects while using drugs to resolve chronic issues. The drugs seemed to just suppress symptoms and cause more problems than they were resolving. I was drawn to learn more about the science of Chiropractic, which helps the body heal itself naturally. That day that I hurt my back led me to pursue a new path to become a doctor of chiropractic.
I strongly believe that there is a place for all the miraculous medical breakthroughs we are experiencing in the medical community today. There are many life-saving drugs and surgical procedures available to us. However, in our haste for a quick fix, we turn to these measures much too early. These often solve problems while creating others. Many times, these issues can be resolved completely without the need for drugs and surgery and the risks that these bring. Sometimes, simple and natural is best."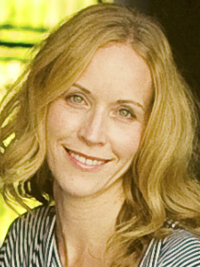 Kari Arntsen
doTERRA Essential Oils
Independent Product Consultant
Topic: Restore And Promote Proper Digestion with doTERRA Essential Oils
Kari Arntsen has always been passionate about promoting a healthy lifestyle. She has been a licensed massage therapist and esthetician for more than 16 years, and is certified as a holistic health coach and is working as a consultant for doTERRA, where she has witnessed firsthand the power of essential oils to heal physically, emotionally, mentally and spiritually.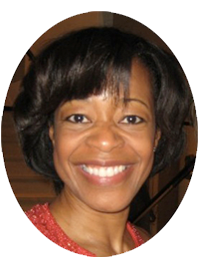 Lisa Sims
Arbonne Independent Consultant
Topic: Is Your Makeup Bag Making you Sick?
The Good, Bad and Ugly sides of Cosmetics
Lisa Sims is a health and wellness expert with over 25 years of experience in the industry. As a passionate entrepreneur, speaker, and educator, Lisa is committed to empowering and inspiring her clients to create a healthy lifestyle from the inside out.
Lisa's passion for health and fitness was sparked at a young age. Discipline, perseverance, and a strong work ethic were important attributes instilled in her by her parents and proved valuable during her college years where she earned both her bachelors and masters degrees in kinesiology. Upon graduation, she used her talents to develop and manage corporate wellness programs and later, provided personal training services to high profile clients.
In 2004, Lisa teamed up with Arbonne, a network marketing company. Developed in Switzerland, Arbonne's skincare lines are pure and botanically based, which result in a healthier skincare choice for customers. Lisa shares this knowledge with her clients and educates audiences who choose to take a holistic approach to their health. "What we put in our body is important. And what we put on our skin is equally important and can affect our health. Arbonne provides them with a healthy alternative. I am proud of what this company stands for."
Lisa has earned several awards with Arbonne, including receiving the prestigious President's Club distinction three years in a row, and taking one of the top three spots in the entire company for retail sales. Her motto for service is, "It's not about me".
When Lisa is not working on her business, she enjoys spending time with her family, travelling, working out, and cuddling with Lincoln, her eight-pound Chihuahua mix. Connect with Lisa at http://www.bhealthy.myarbonne.com/ or via email at lsims@myarbonne.com
Meet a Few of our Chefs: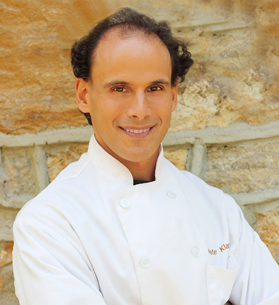 Chef Peter Klarman
Chef of the Future • Louisville, KY
Dish: Magic Quinoa
Chef Peter Klarman from Chef of the Future will cook up delicious and healthy recipes from his book "Better Food for a Better You" which will be out this spring. While overcoming some personal health issues, Peter began learning about more food and nutrition and how to apply basic foundational health principles to his recipes. Since completing a culinary training program four years ago, he has presented many food demonstrations locally. He has work experience in various restaurants in Louisville, Kentucky and the food service kitchens of Wild Oats and Whole Foods Markets. In addition, he has served as a personal chef for clients with various health concerns. Having tried different approaches and nutritional interventions, he recognizes the importance of empowering himself and others about making better lifestyle choices.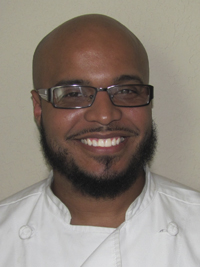 George E. Clark III 
Personal Chef • Missouri City, TX
Dish: Gluten-Free Cooking

Chef George E. Clark III received his culinary degree from the Art Institute of Houston. Chef Clark has provided culinary services for over 15 years. His love for cooking was inspired by his father and he started creating meals from scratch at the early age of six. Chef Clark has a remarkable array of experience including: personal chef services for professional athletes; and catering for special events (such as Gimme the Mike and Lights in the Park House Giveaway), fundraiser events (such as 2012 The Elite Surgical Affiliates Golf Tournament) non-profit galas and private parties. His dishes have been featured in the Houston Press and foodgypsy.blogspot.com. Chef Clark also developed the menu for a new restaurant located in Missouri City, Texas. He has 3 recipes featured in a cookbook published by a local church. Chef Clark enjoys sharing his passion for cooking with elementary, middle and high school students during Career Day and after school programs.
Chef Clark's current mission is to educate and provide underprivileged families with healthier meal options. He welcomes the opportunity to support PACE by offering his talent and passion for cooking healthy gourmet meals.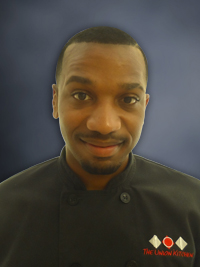 Chef Phillip Davis
Mary's Gluten Free Bakery • Houston, TX
Dish: Free of Gluten ~ Full of Taste
Chef Phillip Davis has been in the Restaurant Industry for 7 years. He has worked with Pappas, Eddie V's, McCormick & Schmick, and Del Frisco's. However, he has always been creative and passionate about cooking. Phillip thinks "outside the box" and his creativity shows in his food, fashion and fun.
Phillip is a natural born leader and has served in volunteer and mission initiatives. Phillip has volunteered as an assistant coach and referee with Houston based "Upwards Bounds" basketball program, and was a volunteer barber serving underprivileged boys in "Project back to school" sponsored by Devine Creations (2009). Phillip is father to one and the son of Phyllis Guy, Manager of Mary's Gluten Free Bakery, Houston, Texas where he has coordinated and catered gluten free events.